Modification of Court Orders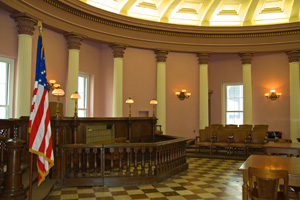 Life is constantly changing and sometimes, child custody, visitation, child support and spousal support arrangements need to change as well. To make a change, we need to show that major changes in circumstances have occurred.
Have you lost your job? We may need to take a look at your child support and/or alimony and recalculate the monthly amounts. Are you remarried? Let's look at the child custody and visitation agreement. Does your 14+ year old child want to stay with one parent more than the other in order to have a more structured life? Do you need to move to another state? We can talk about your goals and help you take the steps necessary to achieve your goals
Without the thorough review of your divorce settlement agreement by a skilled divorce attorney, you may sacrifice your own best interests, intentionally or unintentionally. Benefit from our many years of experience that Steven Hair has to offer. Call us to schedule your consultation today.
Post-Judgment Modification issues also arise when your former spouse isn't complying with the terms of the divorce judgement. Attorney Steven Hair will discuss how these problems can best be resolved. Our firm is here to help you navigate your changing needs. Contact us today!