Divorce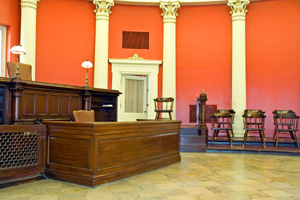 CONTESTED
There are times when divorce mediation isn't the correct course of action and you must hire an attorney to argue your case before a judge. You just cannot agree. The divorce litigation process involves having a Judge make the final decision about your children, your assets, and your family support.
Steven Hair is here to handle these Family Law situations for you – we will limit conflict, protect you and protect your interests. Every divorce is unique and deserves to be handled with care, sensitivity, and a clear understanding of Florida law while fighting hard to insure that you receive the reward for which you are entitled.
Among the issues that must be considered are :
Division of property : Florida is a community property state. This means that all marital assets and debts are to be divided equally, but may be divided equitably, depending on your particular situation.
Attorney Fees : If there is a large discrepancy in the parties income, the party with the lower income may apply for attorney fees. However, the courts are increasingly not awarding them unless the situation demands such award.
Without the thorough review of your divorce settlement agreement by a skilled divorce attorney, you may sacrifice your own best interests, intentionally or unintentionally. Benefit from our many years of experience that Steven Hair has to offer. Call us to schedule your consultation today.
Uncontested
In the case of an uncontested divorce action, our office can represent one party and file a joint petition. A joint petition resolves the entire case without requiring a court appearance. On the other hand, if the parties wish to be involved in a settlement process but it is uncertain whether the case will actually settle, then our office would file a complaint, an answer in proper person, a decree of divorce and a request for a summary disposition so that the matter can be resolved outside of court. We are very skilled with uncontested divorces, helping people reach a fair and amicable solution without going to court. Although there are paralegal services that can provide uncontested divorce filings at a lower cost, when you retain our firm your case will be handled by an attorney, from the settlement to the finalization of paperwork. Our advantage? We are experienced in litigation, and because of this experience we know which issues have a potential for litigation in the future and we are here to assure that your case is handled correctly. We design your decree with provisions that equally protect both parties, which in turn lessens the likelihood of future (costly) litigation.